Tailoring services that suit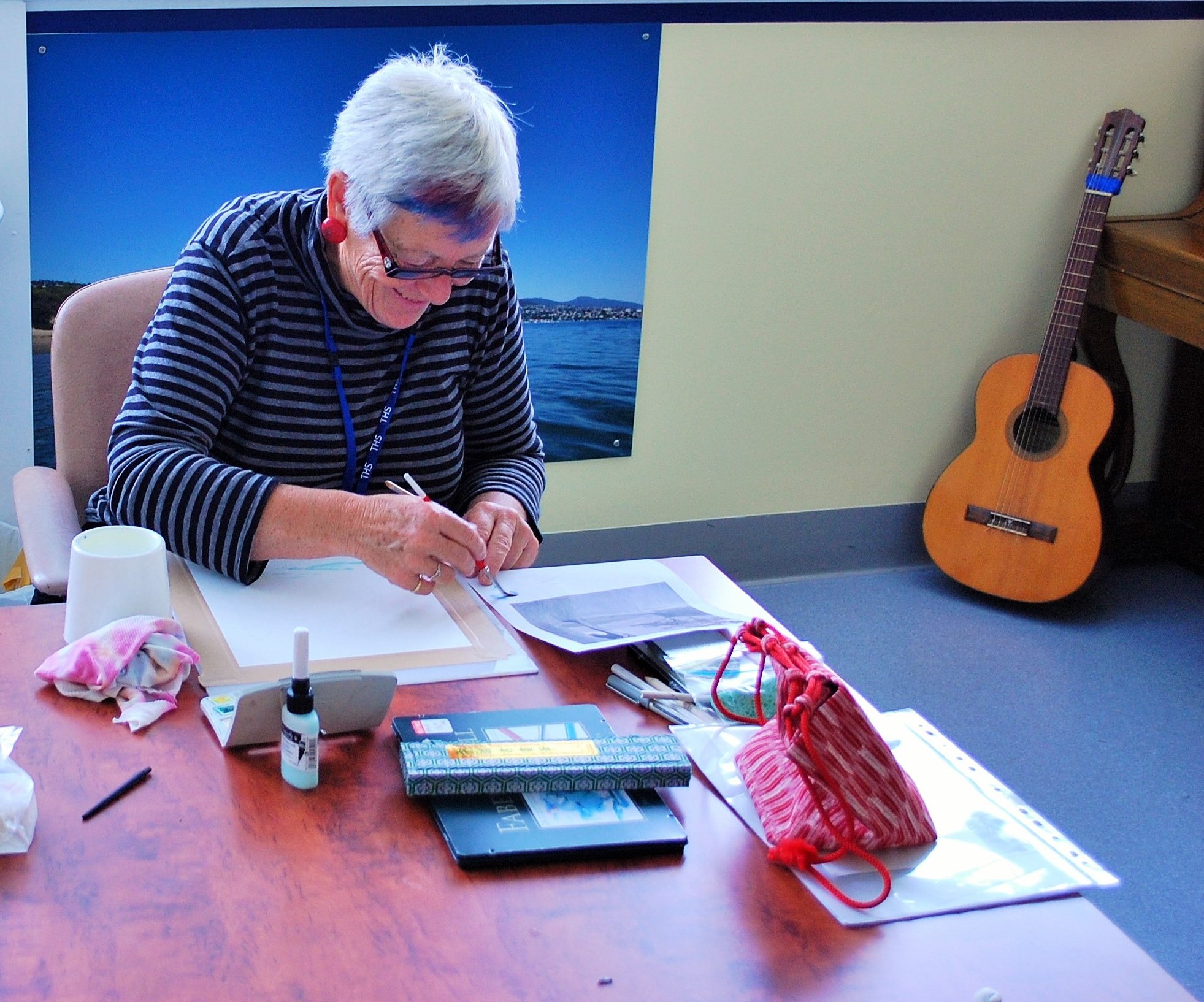 Inscape is a Hobart based non-profit organisation that was founded in 2015 and that supports artists to work in healthcare and other non-art settings, with the aim of promoting a sense of wellbeing for health care providers, patients and families.
Inscape engages visual artists, performers and musicians to work on specific projects at the Royal Hobart Hospital. Workplace training and mentoring of these artists is a valued part of Inscape's work, as well as fostering collaborative partnerships with medical, nursing and allied health professionals within the health setting.
The team provides an infrastructure to support Best Practice in arts and health project delivery including evaluation, capacity building, advice and consultation. Further information about Inscape is available at www.inscape.org.au or call 0439 262 344.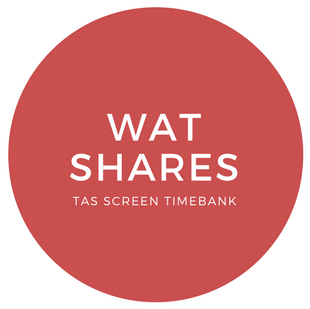 WAT SHARES-Wide Angle Tasmania
In September 2017 I was engaged via Wide Angle Tasmania as Project Manager of WAT SHARES; a pilot project funded by the Tasmanian Community Fund. This innovative project is developed specifically for the Tasmanian screen sector in response to the need to expand opportunities in professional development, to grow networks, increase collaboration and to provide a non-monetary model for screen practitioner development in Tasmania.
WAT SHARES provides an online platform that enables individuals to trade skills and time. It has been designed to be as sustainable as possible with scope to grow and respond to industry needs. It enables members to trade time and skills within a structure that encourages professionalism, reciprocity and professional development. The website is currently in development and will be launched in Launceston on 8 February, 2018 and then in Hobart on 16 February. You can sign up as a shareholder and access details of the Launceston on the Wide Angle Facebook page www.wideangle.org.au
In 2015 in the lead up to the Festival of Voices I was invited to come on board as Producer/Director to work with an amazing troupe of musicians, performers, writers and artists who had produced work from a visit to the wonderful Tarkine in North West Tasmania. With very little time, we got to work and with an intense schedule of rehearsals, an amazing technical team and incredible amount of beautiful work produced by the artists, the show was performed to a packed audience at The Peacock Theatre in Salamanca Arts Centre. The performance was part of a much bigger program that is supported by the Bob Brown Foundation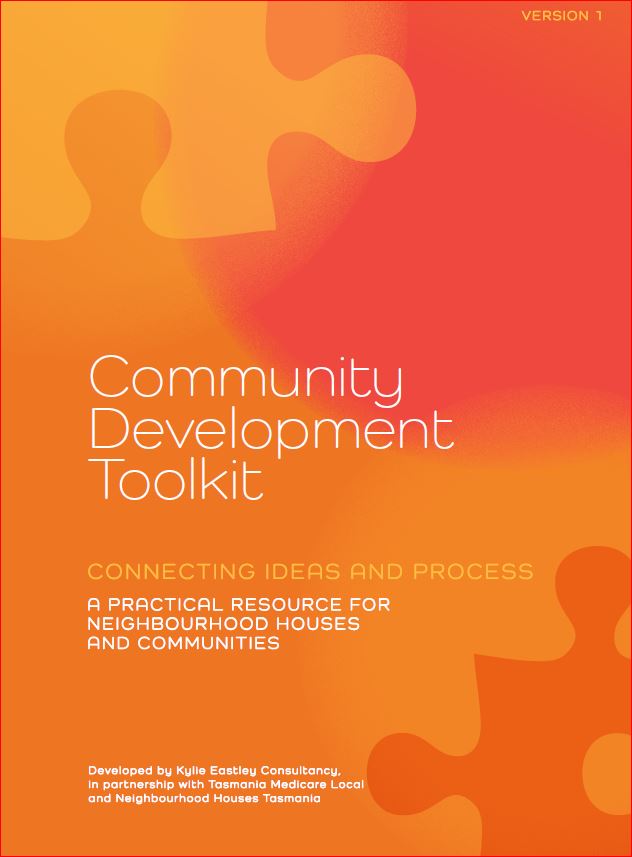 COMMUNITY DEVELOPMENT: Design, Training & Resource Production
In 2014 KE ARTS took up the challenge to develop Community Development training for the Tasmanian Community House network. The project was called Connecting Ideas and Process and was funded by Tas Medicare Local (now Primary Health Tasmania). I worked with Jon Gill and Tracey Tasker at Population Health who supported me in developing what was quite a unique program of training. Traveling across the state to deliver the package to 25 Community Houses, the material developed through the training was the foundation for the Community Development Toolkit that was launched by TML and Neighbourhood Houses Tasmanian in 2015. The kit is available from the NHT website and training is available by contacting kylieeastley@gmail.com http://nht.org.au/resources/community-development/http://nht.org.au/resources/community-development/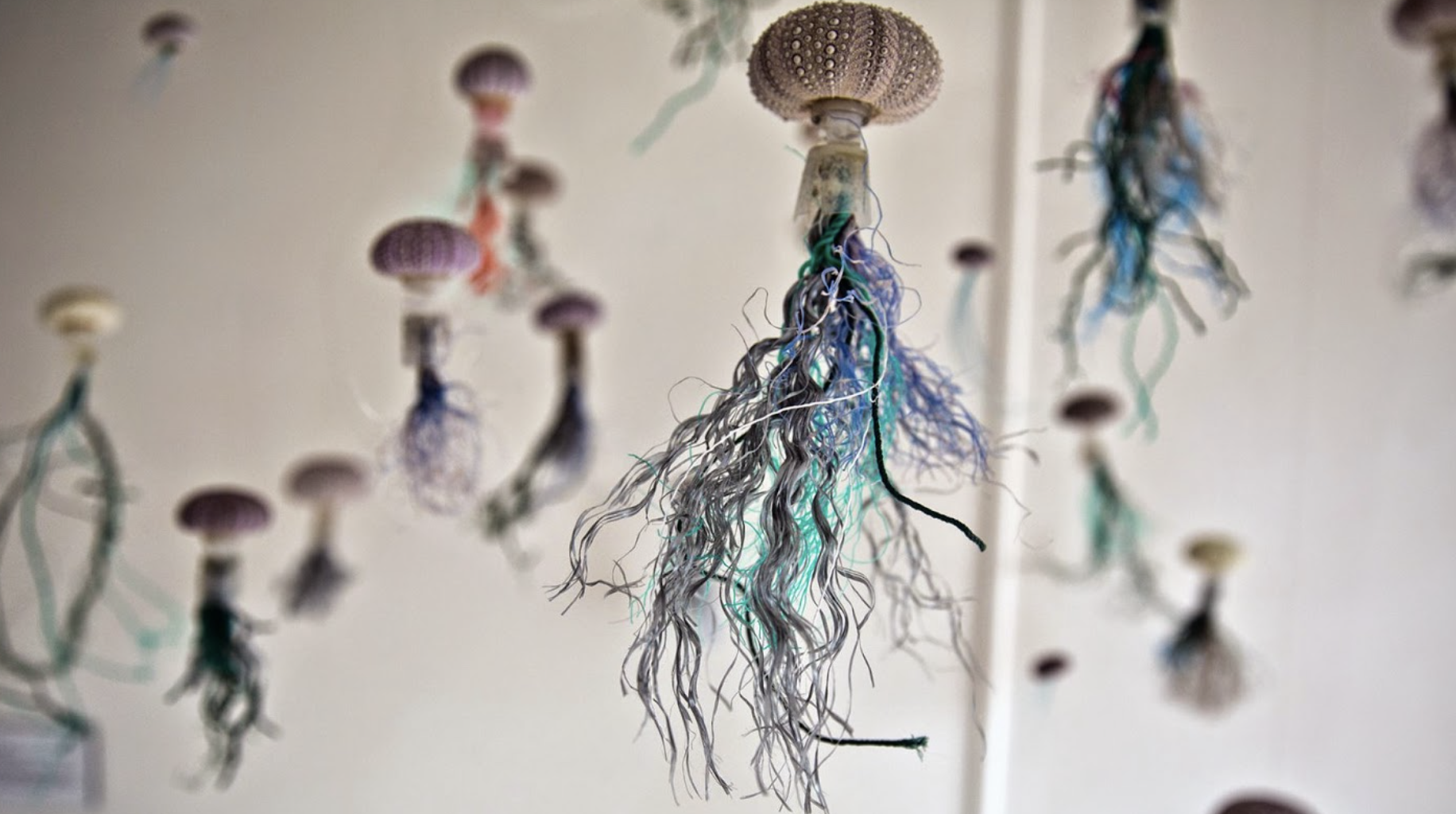 FLINDERS ISLAND; Journey of the Argonauts 2014-2014
For twelve months spanning 2013-2014, I worked with nine Flinders Island artists to individually develop their art practice and to work with the whole group to work towards a group show. The program included one on one coaching with individuals plus a series of workshops tailored for the group that focused on expanding their practice and exploring the complexities of living a creative life.
This work included group workshops and individual art coaching sessions to artists who worked in painting, drawing, sculpting, assemblage, textiles, film making and photography.
The aim was to support them in developing their individual practice while also drawing them together to work collaboratively on a group show that we aim to exhibit around November 2014 in the Strait Gallery at Whitemark.

The Journey of the Argonauts was opened on 31st November at the Straits Gallery, Whitemark on Flinders Island, with a collection of new contemporary work by eight of the artists. The exhibition was a great success, with a very positive response from locals and visitors to the island. The final show was co-curated with Jane Stewart, the Principal Curator at the Tasmanian Museum and Art Gallery, in Hobart.
Above is one of the beautiful works by the fabulous Rachel Dallas, an assemblage artist who combs the beach for her materials.
Inscape Tas
Moonah Taste of the World
MAC
TPP
Ten Days on the Island
TRA
TWC - Board